Custom Fasteners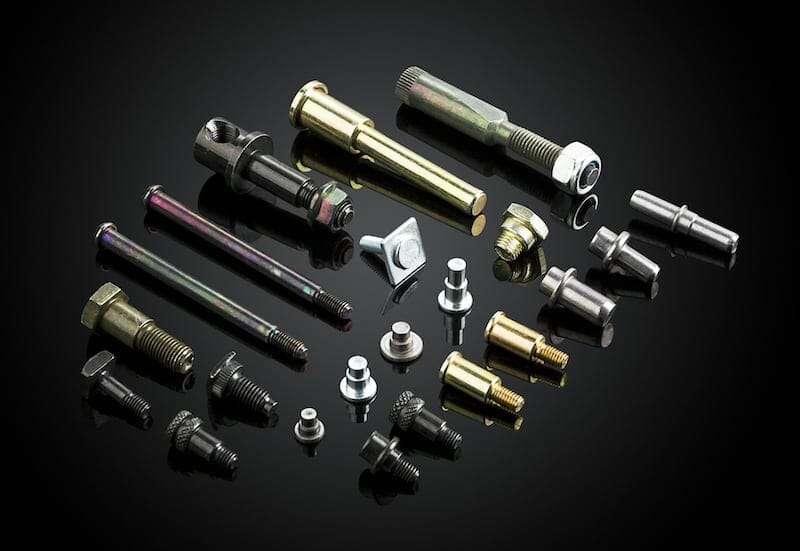 From Off-the-Shelf to Hard-to-Find Fasteners and Hardware.
Custom Fastener Manufacturer
Our product specialists are on staff and readily available to assist on product specifications, alternative fastening solutions, compatible installation systems, tools, parts and accessories to ensure you are selecting fastening systems that will perform with optimum results.
What can Fasteners be made of ?
We offer a wide range of materials for your fasteners to be made out of. Each material offers different benifits depending on how you are planing on using the fasterner. If you are not sure what material is best for your application contact as and we will be happy to help!
| | |
| --- | --- |
| 18-8SS | ASTM A194 Gr. 8M |
| 316SS | Brass |
| 316L SS | Bronze |
| 309SS | Monel (TM) Alloy 400 |
| 321SS | Monel (TM) Alloy 500 |
| 347SS | Nitronic (TM) 50 |
| Alloy 20 | Nitronic (TM) 60 Titanium |
| Aluminum | Nickel 200 |
| ASTM A193 Gr. B7 | Hastelloy (TM) C276 |
| ASTM A193 Gr. B8 | Silicon Bronze |
| ASTM A193 Gr.B8M | Steel Carbon |
| ASTM A193 Gr. B8 CL II | Steel Gr. 5 |
| ASTM A193 Gr. B8M CL II | Steel Gr. 8 |
| ASTM A194 Gr. 2H | Structural Steel A325 – A490 |
| ASTM A194 Gr. 8 | |
Custom / Special Fasteners
non-standard and custom-made
Many non-standard fasteners can be produced by modifying an existing fastener, keeping costs and lead times to a minimum. If you need a standard product with, for example, a non-standard head diameter, thread length or pitch, we can supply it for you. We also supply custom made and special fixings.

Modified Fasteners
Both general fixings and security fasteners can be modified to your requirements. Our modification services include screw cutting for unusual lengths and pinning for unusual security screws such as security grub screws, security socket cap screws or security screws of non-standard lengths.
Special Security Fixings
We also supply non-standard security fasteners and fixings. Whether you have an unusual size requirement or need a unique product to provide the highest possible security for your application, we can help.
Bespoke Made To Drawing Fasteners
For fasteners that are unavailable as standard products, or for very specific requirements, we can manufacture custom fasteners and fixings exactly to your specifications or drawings.
Non Standard Fasteners Call Off Service
Where you have an ongoing requirement for a non-standard fixing, we offer a stock holding and call off service. We will manufacture your yearly requirement so that you can be sure that when you need to reorder, stock is available for you off the shelf from FastenerQueen, saving you both time and money!
Fastener Engineer Resource Links
• American National Standards Institute (ANSI)]
• ISO International Organization for Standardization
• American Society for Testing & Materials
• National Institute of Standards and Technology
• The EU website for WEEE and RoHS
• The RoHS guide site
• Anchor Specifications and Information
• Structural Fastener Specifications
• MRO Supplies
• General Fastener Specification
Don't see what you are looking for?
We have a number of suppliers who offer a variety of products.

Request a Quote or Call us at 1(323)684-3011

- END -